THE TEAM
SOUTH AFRICAN BOARD OF TRUSTEES
Shannon was born in Texas where she grew up before eventually moving to Los Angeles, California to establish her successful acting career. She has starred in over 50 films and television shows, including the global hits American Pie and Scary Movie.
Shannon has a deep and abiding respect for all life and is a staunch protagonist of a vegan lifestyle. In 2001, she began to follow her true life's passion of saving animals by launching her non-profit, Animal Avengers, first as a dog and cat rescue operation and then with the broader remit of wildlife conservation. Shannon continues her acting career, but her primary focus has become helping wild animals in Africa and elsewhere by whatever means necessary. In order to be hands on with her projects and to expand their scope and influence, Shannon moved to Africa in 2016 and now lives in Cape Town.
The media development of the Shannon Elizabeth Foundation, especially the creating, production and editing of video content, will be a major aspect of Shannon's ongoing work. In addition, Shannon continues to travel for acting and public appearances, speaking engagements and whenever needed to help animals in the hope of making the world an even better place.
Peter is an independent commentator, publisher, conservationist and lifetime protagonist for the value of Africa's wild places and cultural heritage. He won high regard for his vision, probing editorials and as a commentator on and about Africa.
His media and publishing career spans some 45 years, first as managing director of the general book division of Cape Town-based Struik Publishers, now an imprint of the Random House / Penguin group, and from 1992 – 2013 as the founder and publisher of Africa Geographic magazine. Today, Peter's commitment to Africa, its wildlife and people, remains integral to his life, now finding expression in his association with the Shannon Elizabeth Foundation and his website Untold Africa.
In addition to furthering the aims of the Foundation in general, Peter will apply his considerable experience in print and digital publishing to the development and content of the Foundation's Wildlife Review initiative. He is also an experienced public speaker. On most days, when not glued to his laptop, Peter can be found walking his dog, Luna, on Rondebosch Common against the backdrop of Table Mountain.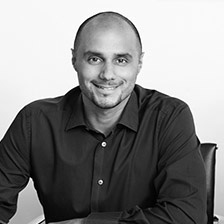 HRH Prince Khaled bin Alwaleed bin Talal
Prince Khaled is the founding chairman of KBW Investments and is the founder and CEO of KBW Ventures. As a figure of business, technology enthusiast and investor, he is a firm proponent of clean energy, healthy living, the humane treatment of animals and a motivated voice for Middle East entrepreneurs. Khaled, a member of the Saudi Arabian royal family, was born in California and spent his youth in Riyadh under the mentorship of his father, philanthropist HRH Prince Alwaleed bin Talal AlSaud, the chairman and founder of Kingdom Holding Company. Today, with holdings on five continents with interests in the real estate and property markets as well as development and venture capital, Khaled stands at the gateway between the Middle East's evolving economies and the Western world.
Beyond his work, Khaled is Chairman of the elected Saudi Green Building Forum (SGBF) Trustee Board, where he will work with stakeholders in business, government and the global environmental movement to help further advance Saudi Arabia's green building initiative. In early 2018 Khaled was officially appointed to the role of President of the Saudi Fitness and Wellness Federation (SFWF), driving an initiative that unifies various sports and further builds upon the Kingdom's dedication to a healthy and active citizenry.
Marietta Hopley is a true ambassador for the African Continent. She is a respected entrepreneur, with a portfolio that includes the co-ownership of three South African based businesses. She is also a global board director of one of the largest and most successful Switzerland based investment finance groups.
Marietta's humanitarian accomplishments are no less impressive. She has met and worked with various heads of state including Nelson Mandela, Fidel Castro, Yasser Arafat, Al Gore, Bill Clinton, George Bush and Her Majesty the Queen of England. In her work as an experienced war zone administrator she has visited war stricken areas rescuing animals and people in Syria, Iraq, Kabul, Afghanistan, Sudan and Congo.
Conservation also features prominently in Marietta's commitment to civil society. She is a voting member of International Union for the Conservation of Nature (IUCN), dealing with and driving motions applicable to biodiversity, climate change and other global environmental matters. She currently serves on the board of a number of respected non-profit organisations including being the current chair of the Southern African Foundation for the Conservation of Coastal Birds (SANCCOB), director of the National Animal Welfare Task Team (NAWTT) and founder of the Great White Shark Protection Foundation.
Yet what motivates Marietta beyond all else is the love for her daughter Mia-Rae and the drive to leave a better world for her.